Theme Parks to Visit in Johor Bahru
JOHOR BAHRU, MALAYSIA. So you have already explored all the theme parks in Singapore. What now? Is there anywhere in the country you and your family can still go to to spend your weekends? Do not fret as I got a number of theme parks in mind! These may not be found in the Little Red Dot but they are quite near it, about a 1-hour drive or longer if you will be commuting, and easy to go to.
Johor Bahru is the capital city of Johor in Malaysia and it borders the country at its bottom. Two Immigration centers and a linking bridge (Malaysia-Singapore Second Link) are the only things that divide the two countries, so it is typical to see Singaporeans and Malaysians alike crossing borders with ease day in and day out. During the recent years, theme parks sprouted in this little side of Johor, so for those Singaporean or visitors travelling to Singapore who are looking for a theme park for the kids to spend the weekends at, these are just a few of them:
1. LEGOLAND MALAYSIA RESORT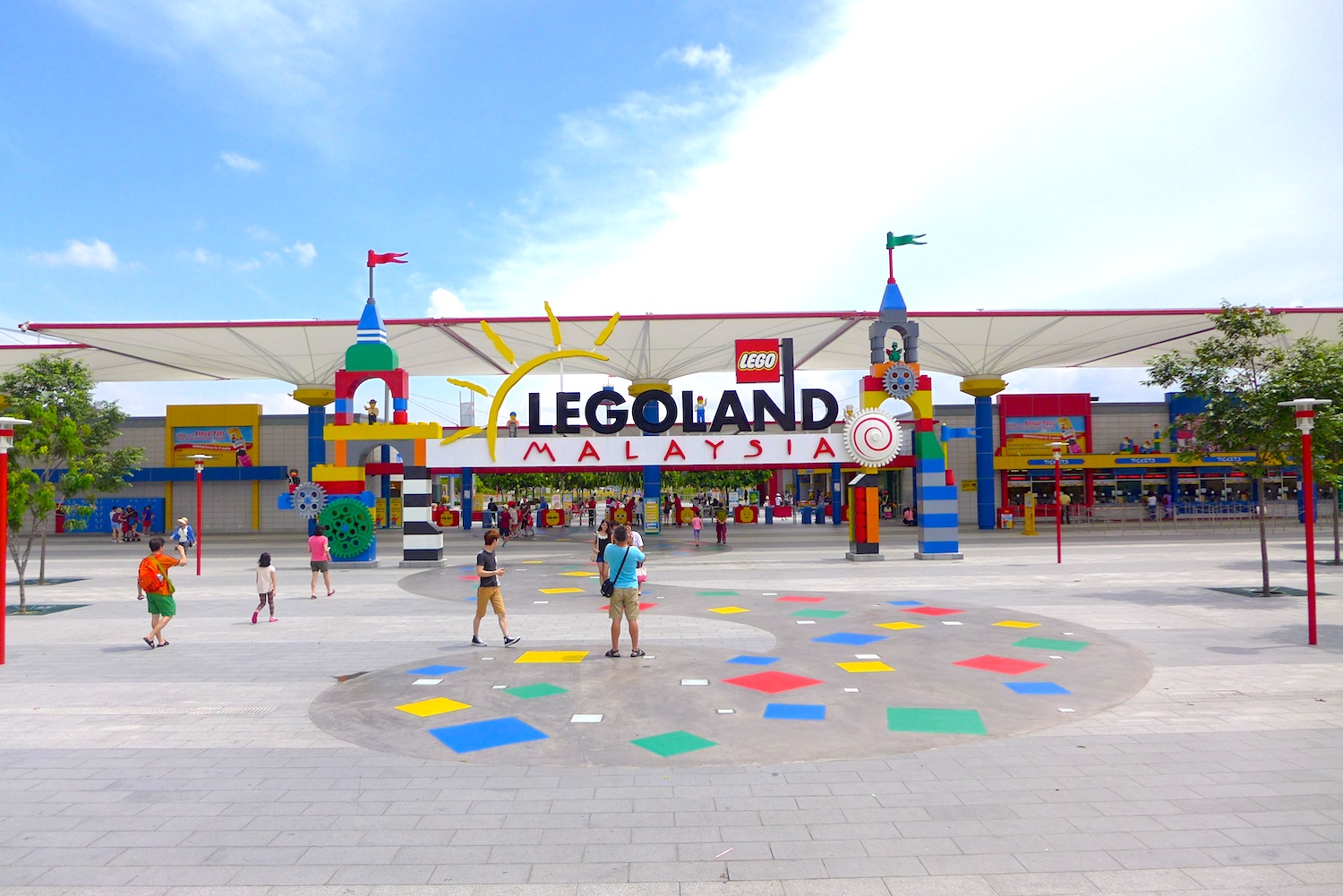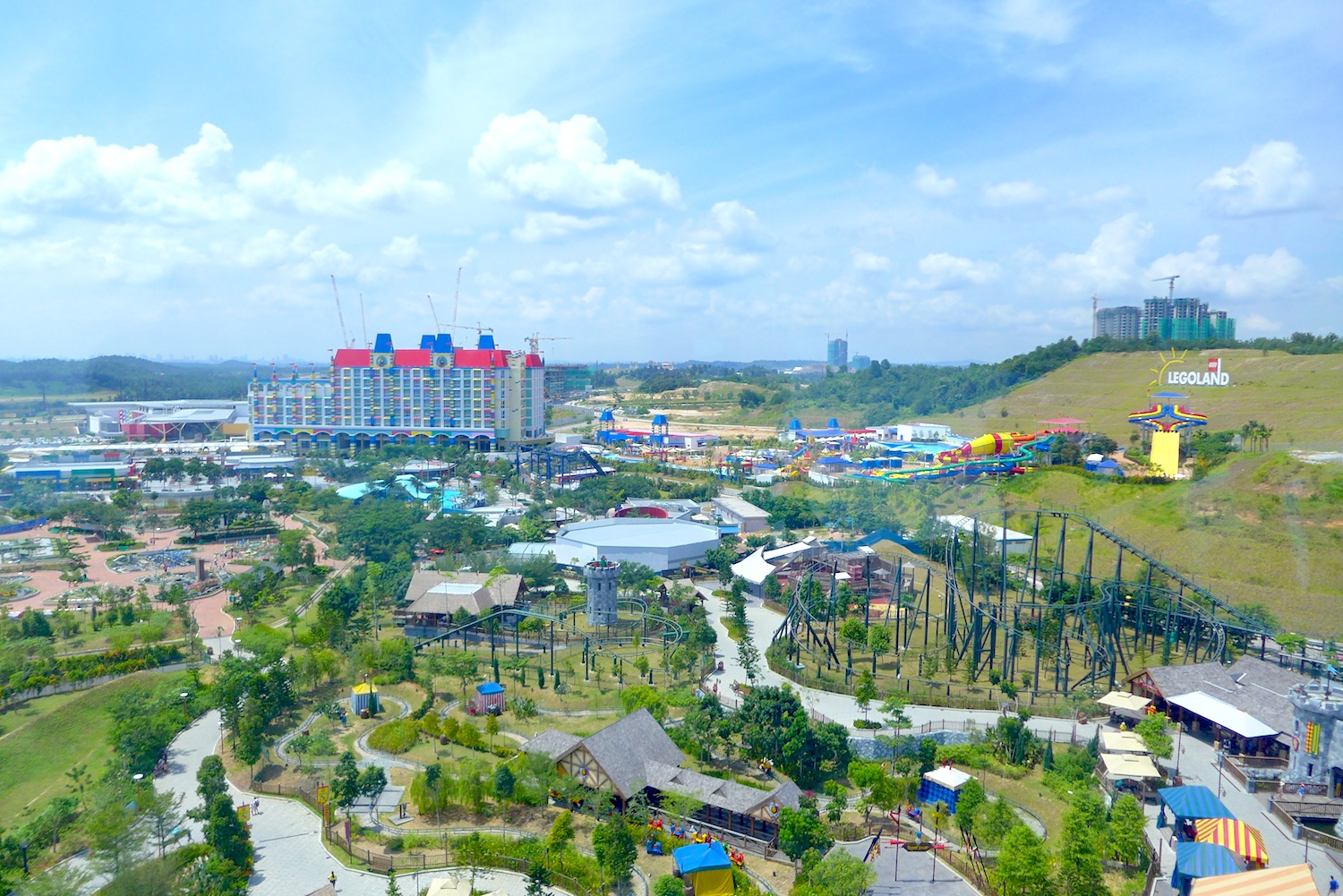 Opened in September 2012, the LEGOLAND Malaysia Resort brings the first ever LEGOLAND theme park in Asia and sixth in the world. The resort introduces the LEGOLAND Park which opened first to the public followed shortly by the LEGOLAND Water Park and recently, the LEGOLAND Hotel.
The LEGOLAND Park is a treat in itself. Housing seven themed areas of attractions within its vicinity, you can dedicate a full-day of exploration of this inspirational place where kids are the heroes!
Check in at the newly opened LEGOLAND Hotel, before the day ends, to complement and continue the tiring but amusing day you had at the Park. From the moment you arrive at the dragon-guarded entrance, you will instantly find yourself smiling upon seeing the interactive LEGO features, themed play areas and LEGO models everywhere you look. It is then that you'll realize that the adventure does continue.
Do not worry if you find yourself disoriented upon opening your eyes the next day. As your eyes adjust to the environment, it will slowly dawn on you that you are still in the land of adventure. Spring yourself out of the bed and be prepared for a refreshing and watery day at the LEGOLAND Water Park because you will go through all the 20 slides and water-based attractions there. Swim, splash and slide would be your motto for the day until you declared that it is already time to go home.
Room starts at MYR 620. Tickets valid for 2 days for both the Themed Park and Water Park are priced at MYR 225 for adults and MYR 185 for kids.
2. PUTERI HARBOUR FAMILY THEME PARK
A short ride from the LEGOLAND Malaysia Resort will lead you to this 4-level theme park in Puteri Harbour. This low-rise building is currently home to Sanrio Hello Kitty Town and The Little Big Club.
The Hello Kitty Town is the first of its kind outside of Japan. It consists of various Hello Kitty themed interactions and activities which all family members would surely enjoy! You can tour around Hello Kitty's cute and adorable house, customize your own jewelry, cookie and badge and save Hello Kitty and Dear Daniel from the hands of the bad guy, Kuromi! Do not forget to watch also the colorful performance, mini shows and parade prepared especially for you by Hello Kitty and her friends in the Purrrfect Stage!
The Little Big Club, on the other hand, is spread on two levels of the building and features children's characters like Bob the Builder, Barney, Angelina Ballerina, Pingu and Thomas & Friends. This theme park is the first of its kind in the world because it is only here that all of these five loveable characters are housed in a single attraction! You may help Bob the builder and his crew build houses, attend a dance class led by by the pretty Angelina, play with Pingu, sing-along with Barney on his live performances and enjoy the multiple rides laid out for you by Thomas & Friends.
The 2-park pass is priced at MYR 110 for both adults and kids.
There you have it! That's two weekends already planned out! So what are you still waiting for? Book your tickets now to Johor Bahru to have some family good-time and bonding with your loved ones these next weekends! I bet your kids will love you for it!
For easy booking of coaches and tickets to the LEGOLAND Malaysia Resort and Puteri Harbour Family Theme Park, you may visit Easibook. For hotel bookings, you may go directly to Legoland's website to book a night or two at the amazing Legoland Hotel.